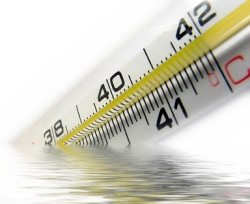 Though often forgotten, it is the base of effective action in risk management:
Risk can only be dealt with appropriately if benefit is noted and correlated to it.
Risk assessment is situated right at the cross section between science and probability, liability and law, communication and ethics, whether in an individual case, a Periodic Safety Update Report, a benefit risk assessment, or a Risk Management Plan. Sometimes it is an art, sometimes politics.
'A crisis is a productive condition. You just need to eliminate the flavor of catastrophe.' (Max Frisch)
The most important effort in a crisis is the effort before the crisis. Effective and meaningful risk management, including assessment and handling of risks, needs experience, clear and sustainable principles, and at least some stamina.
Risk management and crises are way too complex to be sufficiently addressed by an SOP or by training attendance. There is more than assessing the severity or the frequency of a signal, more than a timely and competent reply to a regulator´s request, more than effective communication with patients, journalists, analysts.
If your issue is the creation or update of a Risk Management Plan, the detection or assessment of a possible signal, or the preparation for or management of a real crisis –
please give us a call. Or write an e-mail.