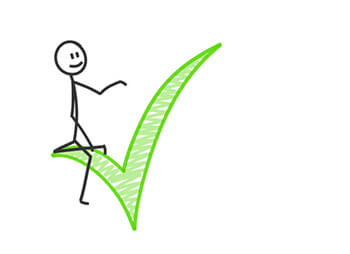 Interestingly, compliance is not defined in the Guidelines on Good Pharmacovigilance Practices (GVP) Annex I. It is akin to 'adherence to rules'. Within Pharmacovigilance (PV) context, compliance particularly refers to legal and regulatory guidance (e.g. GVP in the EU), but also internal (e.g. standard operating procedures) and external (industry codices) policies.
Compliance is not about the purpose of the measure or the process; this needs to be thought through elsewhere. It is about continuously monitoring adherence, to measure against the expected, and to document accordingly.
Five parameters ('Key Performance Indicators') have been predetermined for PV; these have to be continuously monitored (GVP II.B.4.6.):
timeliness of 15-day and 90-day reporting,
quality of submitted reports to competent authorities,
timeliness of Periodic Safety Update Reports (PSURs),
timeliness of safety variation submissions,
adherence to risk management plan (RMP) commitments.
Additional parameters may also be useful, e.g. the extent to which distributors or affiliates meet their obligations. However, do ensure that the total number of parameters remains easily manageable.
Each parameter needs to be defined clearly, i.e. what is measured, the period, methods applied, targets, and results.
If the result doesn't meet target (e.g. 88 % 'in time' case submissions, rather than the intended > 98 %), this is to be indicated clearly, e.g. by a 'traffic light system'. Of course, as we are hopefully measuring the important indicators, appropriate measures should be taken, documented, and monitored in this case.
The next compliance report will clearly show whether our measures have had the desired result.
Audits are an important tool to monitor compliance. But this is a subject in its own right …