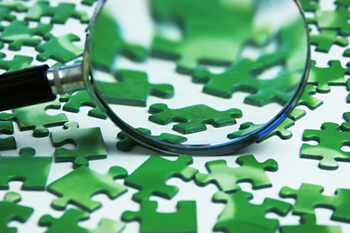 The term 'Pharmacovigilance (PV) audit' has superseded the previously common term 'self-inspection'. A PV audit is one of those activities that few like to pursue, though it is essential. If the PV system is to be audited, including all its organizational components (e.g. affiliates, distributors, PV service providers), is not a question of whether or not, but only of how. Catchwords like 'risk-based algorithm' or 'audit universe' are in circulation.
And sometimes the overall purpose of the whole exercise is lost from view with all these activities: If the PV system is appropriate and effective. However, only rarely is this measured against its task of drug safety monitoring. Does a 'late case' rate of 1 % fulfill this task better than a rate of 2 %? What actual effect does a deviation from data entry timelines have, if the case is still submitted in time to the competent authority?
Do we really measure what is important, or is it important because we measure it?
It is possible to prepare for audits and inspections (i.e. by regulator) with limited effort. Or, put differently, to minimize the associated risk. It is also possible to develop – even in a complex environment – a meaningful and sustainable audit strategy for your own system.
However, it does require three things:
engagement of involved personnel and the willingness to change processes and structures, as needed,
a quality system that does not only exist for its own sake,
an open eye for sustainability (or permanent feasibility).
We are happy support you in preparing for inspections or audits. Or in developing a meaningful audit strategy (see also Guidelines on Good Pharmacovigilance Practices (GVP) II.B.4.7., GVP II.B.VI.1 Annex G, GVP III, GVP IV).
Or maybe you are just looking for an experienced
PV auditor
…